Aluminum sausages clips for fruit
we can supply different aluminum clips and wires. Basically it can be divided into U-shape and Great wall shape clips.
U-shape clips: 502Φ,503Φ,504Φ,A506Φ,B506Φ,509Φ,etc.
This aluminum sausage clips can be used on most main stream clipping machies.
Samples can be provided if interested.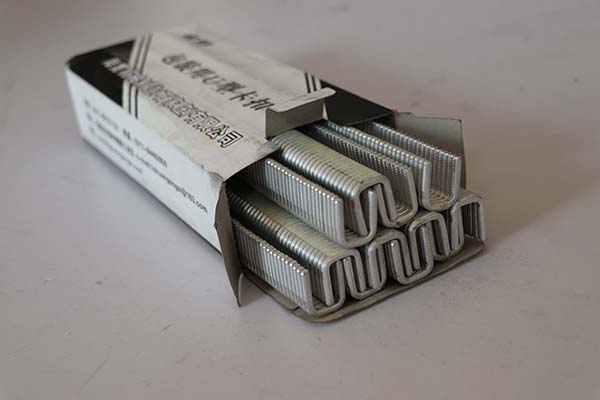 Sausage clips, used on sausage clipper for sausage sealing
1. It is the nation patent product. Each technical target advanced import level. Specification and type are complete, can adopt to kinds of tying machines.
2.Different materials and different hardness of clips can be offered to you;
3. Many sizes and S-series can be used with any manufacturer's clippers,quite convenient;
4.Clean and smooth surfaces;Maintaining the value of the machine;Food safety
5.We can offer the clips of U502,U503,U504,BU506,CU506. Besides, the products can also be customized according to the buyers'need.
Application
Sausage Clips
Widely used on Sausage,Ham,Poultry,bakery Product,Dairy products,Ready meals,Explosive,Sealing compounds, Pet food;Clips can be made according to your demand; Clips on sticks or available on rolls.
our company as a sausages clips factory in china ,provide Aluminum sausages clips for fruit ,if you need that pls contact us.