U808 Manual Foot Clipping Machine
U-shaped Clipper Guide: high density strong steel casting, more solid electroplating brightening surface, not easy to rust and more durable. Punch Head: tract the buckle fall down automatically, increasing the efficiency. Adjustment Screw: when it is too tight, adjust this screw, more advanced and convenient than locking nut.
Manual Foot Clipping Machine Details:
1. The machine is designed and manufactured on the basis of manual punching machine, which is more convenient and applicable. It can completely liberate both hands, punch with foot stepping, cooperate with hands and feet, and effectively improve productivity.
2. Widely applied to fruit packing, sausage casing packing, mushroom bag packing.
3. The matched clips are 501 502 503 504 506 808.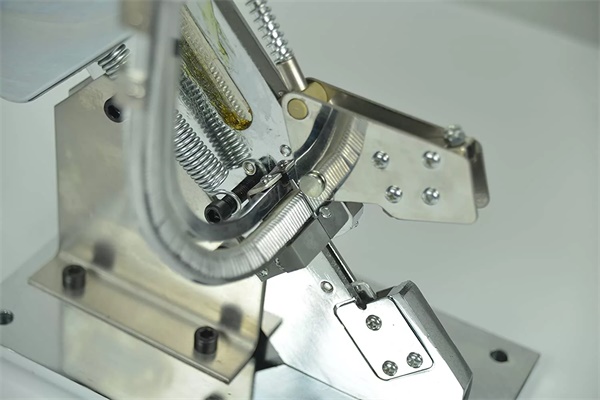 Applications:
This U-shape sausage clipper can be used at supermarket, hypermarkets, farm, orchard, food processing factory or at home. It has various kind of using: tightening plastic bags, clipping sausages, packing fruits or vegetables, sealing food and so on.
our company as a Manual Foot Clipping Machine Supplier in China ,provide U808 Manual Foot Clipping Machine,if you need that pls contact us.