Great Wall Type aluminum Sausage Clips
Lukuan produces all kinds of aluminum clips and aluminum wires.
It can be divided into U-Shape aluminu clip,V-Shape aluminum clip,Single Great Wall aluminum clip.Great Wall aluminum clip and aluminum wire.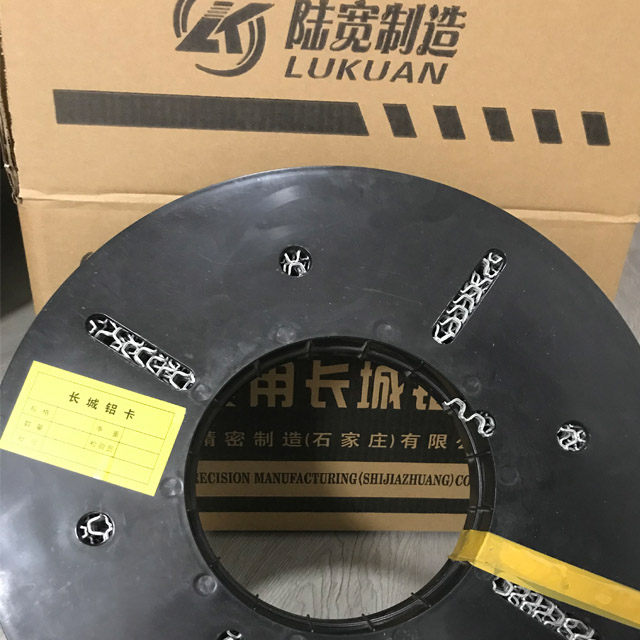 Aluminum U shaped Packaging Strapping Clips For Chemicals and Foods
1.Applied to TIPPER TIE,TECHOPACK, technical indicators exceed the same level of imported products;
2.We have complete specifications,such as 500.502.503.504.505.506.509.711.713.S735...Clips can be made according to your demand;
3.Different materials and different hardness of clips can be offered to you;
3.Many sizes and S-series can be used with any manufacturer's clippers,quite convenient;
4.Well used for sausages,fruits,garlic,edible fungus,anchoring agent and supermarket.
our company as a aluminum Sausage Clips Supplier ,provide Great Wall Type aluminum Sausage Clips ,if you need that pls contact us.