How the sausage clips subject to clipper machine
The clips are made of aluminum and placed on a special polymer coating. This coating provides reliable bonding and provides a constant step for feeding clips; it is easily cut and eliminates clogging of the most critical clipper nodes. Sausage clips have ends subjected to additional grinding. The ends are treated with a special composition, which ensures the safety of the shells from damage and the integrity of the working matrices of clippers.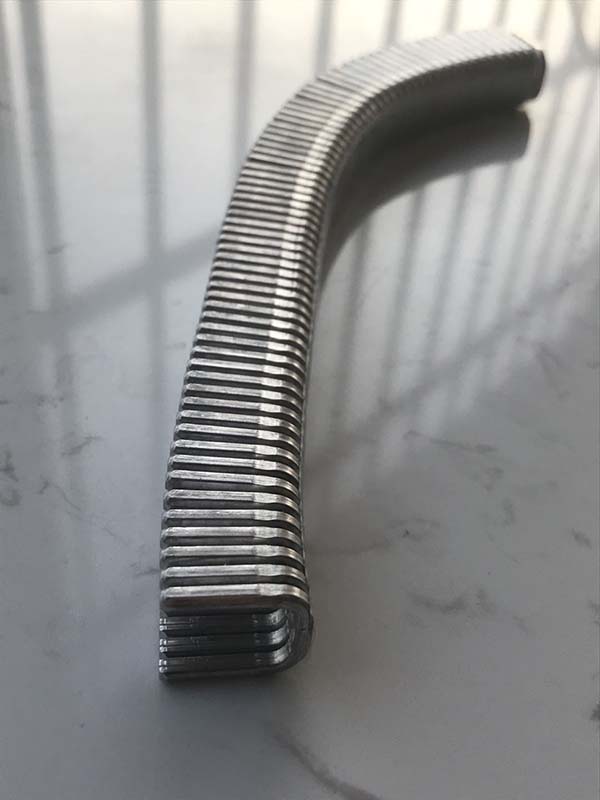 Clips are made with various notches, or without them (at the request of the Customer).
Different types of clips allow you to clip sausages in natural and polyamide casings.