Aluminum u Shaped Great Wall Sausage Clips Sale
  This kind of clip is used in POLY, TECHOPACK German or domestic tying machine. It is the nation patent product. Each technical target advanced import level. Specification and type are complete, can adopt to kinds of tying machines.
  Great Wall Sausage Clips Sale Details: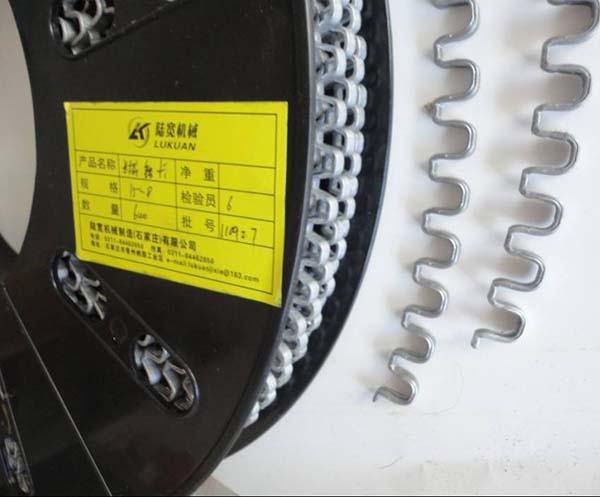 1.great wall type clips,made in pure aluminum,have enjoy various colors and specifications
  2.high indicator,be matched with TIPPER TIE. TECHOPACK and orther clippers
  3.be applied to sausage sealed ,explosive sealed,and other soft pack
  4.the specification is15-7.15-8.15-9.15-10.
  5.other specifications and color can be made according to your needs
  FAQ:
  Q:Are you a manufacturer or a trading company?
  A:we are a manufacturer,but we have own trading company.
  Q:Do you have any export orders?
  Q:How about you price?
  A:About the price,first of all ,we have coat,so can't gaurantee the price is the lowest,but our price is competitive in the market.
  our company as a Custom Sausage Clip Factory in China ,if you need that pls contact us.