Types of manual sausage sealing machine
Choosing a suitable manual sausage sealing machine will speed up production , save manpower, and reduce your production costs.
There are generally four types of manual sausage sealing machines
1.Hand operated sausage sealing machine
Suitable for sealing of various plastic films, simple and easy to use, only for simple plastic film sealing at home or shop.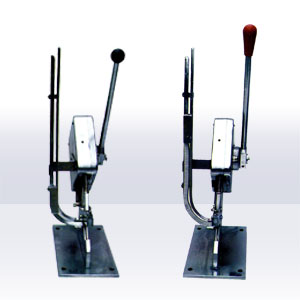 2.Foot operated sausage sealing machine
The foot operated sealing machine can seal various plastic films, composite films, aluminum-plastic films, and multilayer composite plastics.It is a new type sealing machine.The machine is made of stainless steel castings, equipped with extra-large power transformers,Adjustable weight seal and bracket,fast sealing time make the machine irreplaceable.The foot operated sealing machine can adopt single layer heating or vertical heating according to the thickness of the film to achieve a more ideal sealing effect.
3.Pneumatic sausage sealing machine
But regarding many thick bags such as raw material bags, pearl cotton bags, etc.The sealing effect of the foot operated sealing machine is not satisfactory.Then we need to choose pneumatic machine.The machine uses compressed air as the power, the sealing pressure is adjustable, the quality is stable and reliable, and it can be operated manually or with a foot switch, which is light and simple.
our company as a Sausage Clipper Machine Supplier ,if you need that pls contact us.