Why the sausage package are sealed with aluminum clip wire
aluminum clip and wires can widely used in sausage casing sealing.
There is some reasons that why we choose aluminum.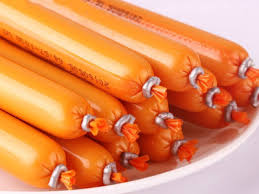 1.Aluminum is a material with oxidation resistance and corrosion resistance.
2.The strength and hardness of aluminum can reach the standard, and it will not easily break.
3.Aluminum have the characteristic of good ductility, can be made thin, save material and reduce weight.
4.Aluminum is easy to recycle,Can achieve a good cycle and prevent waste.
Aluminum clips play a key role in food preservation.